The other night, an interview came out that said that Martin Freeman was kind of glad that they were taking a long (probably permanent) break from Sherlock because fan expectation were simply too much.  I had no issue with this. If anything, I thought it was a good thing for him, after the success of Black Panther, to kind of move on from what he had been doing to whatever comes next.
Other fans weren't that accommodating. The moment he came out with this statement, people began to attack the star and the show. They were convinced that Freeman was just whining about his success and that he was ungrateful to the fans. Well, we'll get to the fans in a bit, but here's the thing that really pisses me off. They think they have an excuse to call him a bad person, or in fact a terrible person, because of some of the things he has said in the past. I have been following Martin Freeman since his days in The Office, watched him when Love Actually came out. Enjoyed him as Arthur Dent in HitchHiker's Guide, Loved him in all of the Edgar Wright/Simon Pegg films, was thrilled when he was cast in The Hobbit, endured The Hobbit and loved him in Black Panther. It just annoys me that people think that they can just get away with calling him racist. So I would like to address some of the "problematic issues" that people have with him. Just address them. Your opinion is your own. You certainly don't have to agree with me.
I found this interesting list of problematic Martin Freeman quotes here . I am not going to address them all, but I will go through at least some of them. First of all, the racist thing. I found this quote especially interesting because I agree with it quite a bit.
I actually agree with this because I don't like hearing that word. And I literally hear it all the time. And not just from African Americans. The teenagers in the school that I often work in are really into rap. Most of them are Hispanic. A good many of them actually call themselves and each other that word despite the fact that it's not their word to use. So saying a word to point out that you don't like to hear it and there was a time when people knew that it was an inappropriate word to call people; that's not racist. If anything it's the opposite of racist. What he's saying is, "as a white man, I find this word to be inappropriate, and yet there it is." He probably shouldn't have called it "gangsta rap" and using the word was inappropriate, but that's all it was. Inappropriate, not racist. And if you'd like an example of what he's talking about, this is one of my nostalgia rap videos, but it uses that word  A LOT. So be for-warned.
Whenever I see this argument that he's racist for his comment I think: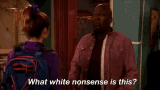 This is primarily because it's white people saying these things about him while ignoring actual PoC who are telling them that what he's saying is not technically racist. It would be one thing if he were saying that word to someone, or was saying that that word was okay to say. He's doing the opposite and saying that he finds it annoying that it's there. There was an incident last year with Bill Maher where he called himself that word. That was also not racist, It was wildly inappropriate and a bit flippant, but it was not racist.
Here's another one that I just love. It's just so funny that it's sad.
Oh my golly. Look who missed the point of the ENTIRE film. The ENTIRE film. That's the point. And for goodness sake, it's Sasha Baron Cohen. He has never made in inoffensive film in his life. If this is what you truly think, then the satire went so far over your head that it's not even funny. I mean, really.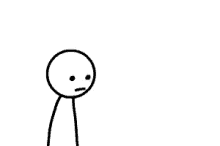 Lets do another one, because I'm not really done making my point. And I do have one.
"I met Lucy Liu at the Emmy's who was charming, but very ugly.  She's a dog, come on, she's a very unattractive woman."
And here we have it. The one everyone seems to be obsessed with. Yes, he said an assholic thing. but Lucy Lui is a strong woman who has always played strong characters. She does not need you to fight her battles for her. Also, they probably know each other, had a good laugh about it, and then she called him a pasty white pile of  mashed potatoes. You don't know what they've actually said to each other. And yet you're just going to assume someone is a terrible person based on information you don't and can't know.  Trust me, she's okay, and she's gotten over it. If you ask her, she'll probably say, "who?"
On his comments about multiculturalism. Yeah, they're probably not good, but they're not racist or Islamophobic. It basically means that he's afraid of scary brown people. A good many people are. I mean, according to President Trump, I'm a rapist, murdering, durg peddler because I'm descended from people south of the U.S. border. My birth father was probably here illegally.  I've gotten a lot of flack for being a brown person. People chucking rocks at me, sitting behind me and telling racist jokes just for my benefit on the bus, the words spic and beaner coming up quite a bit. That is racism. Someone telling you to suck AIDs from a beaner d%$k. THAT is racism. Saying that some people make you uncomfortable and that they might be dangerous, that's not racism. And given the research he must have done for Whiskey Tango Foxtrot, the chances are he knows the difference between terrorists and peaceful Islamic people.  When I see things like this, as a WoC I immediately think again: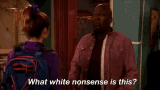 One last thing I'd like to address before I get on with things.
He's talking about a hobbit climbing a ladder to slip something to an elf. In case we don't remember, elves aren't real.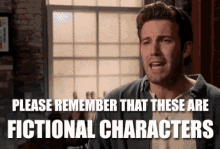 While it's not alright to say that you were trying to slip something into someone's goblet, he knew it was wrong almost right away and backtracked on it a bit, knowing that he had said something wrong. That's why I don't like websites that post quotes like this. They're all taken out of larger conversations, and out of context. They make the person look as bad as possible while ignoring the actual conversation that's being had. Not to mention that no one called Jason Momoa on his comment for five, maybe six years. The one where he was talking about raping women…not elves. Making a joke about raping anyone is not good. We either need to call everyone on it and hold them equally accountable, or no one. It can't be, nah, we're just gonna dump all our hate on this guy, but this other guy is okay. That's not the way it works. He immediately knew it was bad and wrong. It took us five or six years to call Momoa on his comment.
Then again, Freeman came from a comedy background. That doesn't make it okay, but it does make it somewhat more understandable. Jokes like that are rampant in the comedy world. Every comedian in the world has made at least one rape joke. And there Comes a time when you have to decide whether you're going to be offended, or just let it be what it is, a piece of comedy that you don't like. There are many comedians that are like this.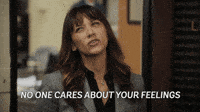 I don't think Freeman is really like that. I think he does care. I think he cares about people and about his fans. But you have to understand, everyone is human. We all flub up. I certainly have. I'm not a freakin' saint. Even if I were, I'd be a terrible one. I don't know Martin. We will probably never have cause to meet. I just don't like people crapping on others based on second hand information that's created to make someone look like a jerk.
I love Martin's work, but when he announced that he was getting tired of doing Sherlock because the fan expectations were too much, I heard everything from, "the show sucked anyway," to, "yeah, but he's a racist asshole anyway." No, that is not acceptable behavior. Especially from some people who are supposed to be professional. A few years ago, he and his wife received death threats from an obsessive Sherlock fan. The writers and producers have received threats. And now, fans are claiming that the show was all about queerbaiting when the characters never were and never would be gay? Who are the real bad guys here? The guy who speaks his mind and should be free to do so as a human, or the idiots who are threatening him over his role in a television show. I know that's a bit harsh, and it's not representative of all Sherlock fans. But those who are responsible; you should be ashamed of yourselves.
So that's it. That's my final word on this whole debacle. But the fact is, you have no right to call anyone a horrible person when all you know about them is something you found on a website with little quotes that are meant to make him look bad. No. That's not cool. Not everyone is 100% politically correct all the time. And if you're offended, ask yourself if what you're reacting to is truly offensive, or if you're being offended merely to be offended. Because that's ridiculous.
Thanks for reading. I appreciate it. If you're offended by anything here…m'kay…